Featured on Downbeat LA for the top wedding tips from celebrity wedding planners!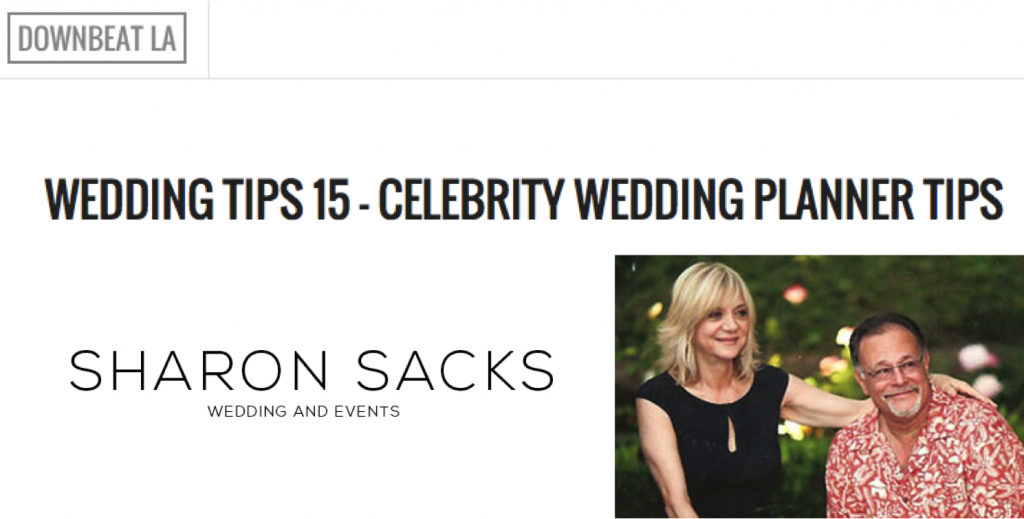 2. VALUE YOUR VENDORS
"Your vendors are your family within the industry. They are the ones who will help bring your vision and ideas to fruition. The vendors I work with trust me and enjoy working with my team. Make sure you are kind to those who work alongside you to help make the event a success. – Sharon Sacks, www.sacksproductions.com (source: www.bizbash.com)" – Downbeat LA
Click HERE for the full article.