Themed weddings can be a great way for a couple to express themselves on their special day and can help make your wedding stand out among the crowd. The issue with these kinds of weddings is that sometimes the theme can outshine the bride and groom.
When it comes to planning a theme wedding the key is really about finding balance. Ultimately, the goal is to set a tone for the day with a quiet hint, not overwhelm guests with a theme that is too over-the-top. To help you plan the ultimate theme wedding we've outlined four key dos and don'ts for the big day!
Click HERE to read Sharon's 4 key Do's & Don'ts on The Huffington Post.
Our romantic wedding below shows Old Hollywood sexy romance and a night under the stars.  We hung glistening crystal chandeliers from exposed wood beams above a wood and white checkered dance floor.  Guests danced and dined under the light from the chandeliers and the stars alone.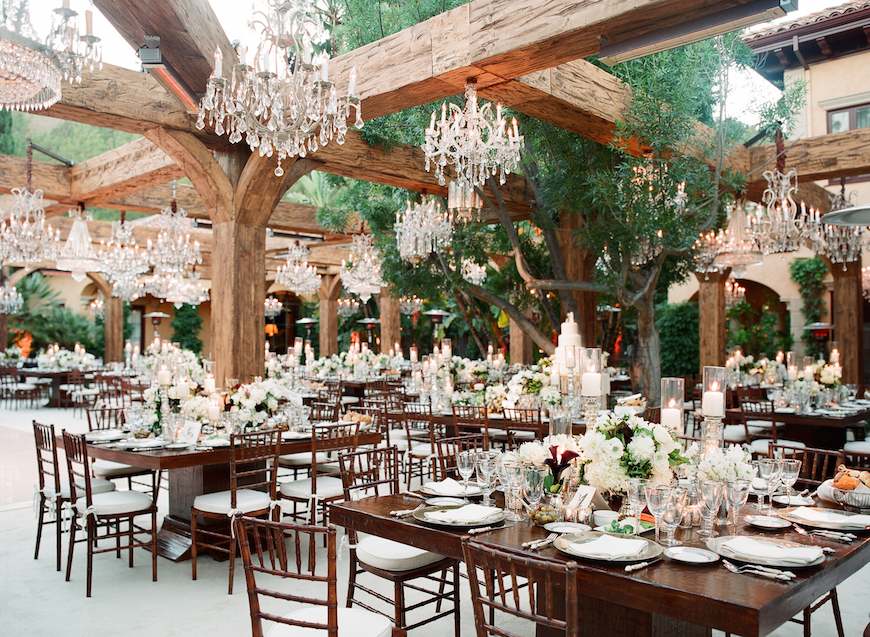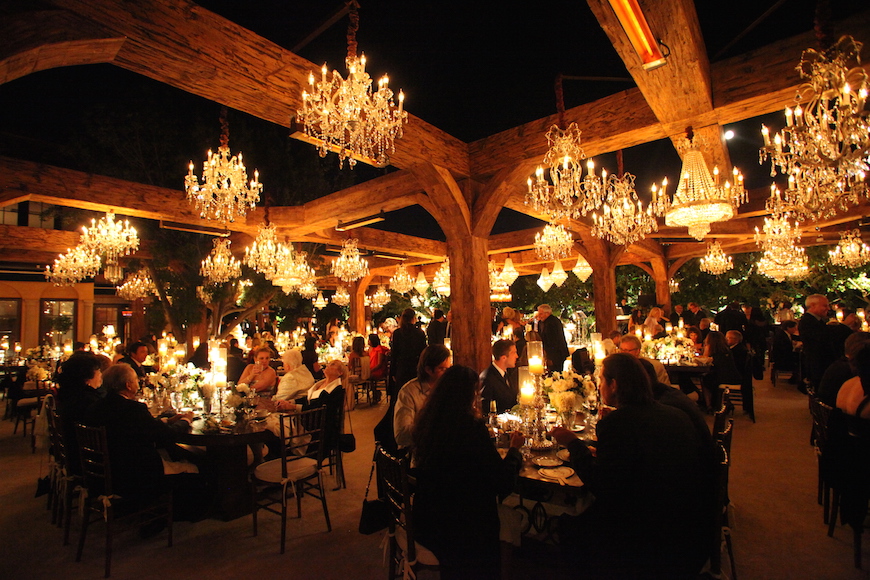 Photo: Elizabeth Messina Photography